You probably have a blocked chakra and not even realize it.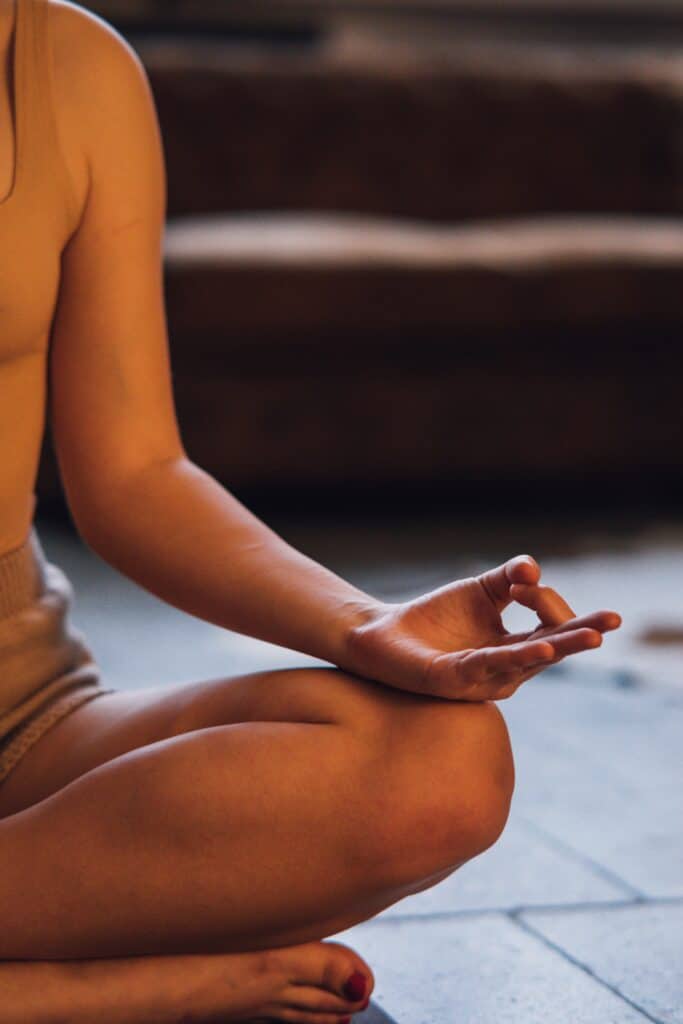 Chakras are energy centers located along your spine, and they each correlate to a different aspect of yourself. Read this blog post for an overview of what the 7 chakras mean.
Ideally, all of our chakras would be unblocked and have energy flowing through them freely. However, this is rarely the case. So how do you tell if your chakras are blocked?
You could experience different physical and emotional symptoms depending on which one is blocked. You may even experience physical pain. One way to unblock your chakras is through yoga and meditation.
Let's go over the symptoms of blocked chakras.
Disclaimer: this article is not a substitute for medical advice. If you are experiencing physical symptoms, see your doctor.
Symptoms of Blocked Chakras
Root
The root chakra is all about your feelings of safety and your physical survival needs. If your root chakra is blocked, you may feel stressed, sluggish, abandoned, and self-conscious. You may also have money problems or be stressed about money.
Sacral
This chakra deals with pleasure and creativity. When it is blocked, you may struggle with your self-image, get into unhealthy relationships, or feel unable to be creative.
Solar Plexus
The solar plexus chakra is about your relationship with yourself, your self-esteem, and personal power. If it's blocked, you may find yourself giving up power in your relationships. You could feel powerless in general, have low self-esteem, or even experience stomach pains.
Heart
The heart chakra represents love, compassion, and emotions. When blocked, you could have your guard up when it comes to love and relationships. You could be afraid of commitment and find it difficult to love and be loved.
Throat
The throat chakra deals with self-expression. If it is blocked, you could struggle to stand up and speak up for yourself. You may find yourself going along with others opinions to keep the peace, or you'll find people misunderstand you.
Third Eye
The third eye chakra represents your intuition. When it's blocked, you may struggle to make decisions or feel a lack of purpose in life.
Crown
Your crown chakra is all about your connection with spirituality. When blocked, you may feel lonely, a lack of connection, and insignificant. You could also be overly focused on the material world and your possessions.